Hi there! I hope all is well and that the new year is treating you right! I've been an organizing crazy lady these past two days. My office/craft room was on the verge of getting me a one way ticket on an episode of Hoarders so I've been moving all of my crafty stuff into bins and they are getting their own home (YAY for a whole room for crafting) upstairs...after I organize and declutter the "storage room." :)
Needless to say, organizing has been on my mind and these are a few ladies that have inspired me to get it in gear for the new year! :)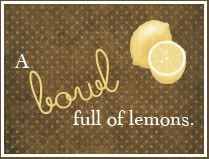 I'm in awe of Toni over at
A Bowl Full of Lemons
! She has only been blogging for a few, short months and already has a ton of organization inspiration! She is currently hosting a
Getting Organized Challenge
with link ups everyday.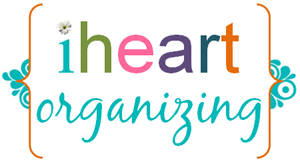 Not only is Jen's blog,
I Heart Organizing
, insanely adorable, it's chock full of organizing tips! Jen makes organizing easy and attractive! I love this
recap of 2010 post
!
I'm thrilled that I found DaNita over at
Delightful Order
! If one of your new year's resolutions is to help your family stay organized, then you will love this
homework bulletin board
!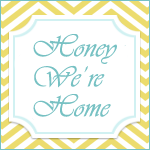 Megan from
Honey We're Home
is hosting a two week organizing extravaganza! Some of her favorite blogland friends are sharing their secrets for organizing. You'll be inspired to organize your whole home at the end of
this event
!
Ladies, thank you so much for all of the ideas and inspiration! Now I'm off to go sort something. :)